THE BIGGEST SALE IN ETHIOPIA But ONLY for 30-MINUTES
50% on Everything.
So if you have had your eyes on the Periana Black, Tobiya Tote or the Poinciana Classic Weekender now is the time to grab yours exclusively.
ZAAF Collection is a brand of handbags and accessories created in Ethiopia to offer a discrete statement of elegance for those who are at home in the world. ZAAF™ is a word that means "tree" in the ancient and noble Amharic language.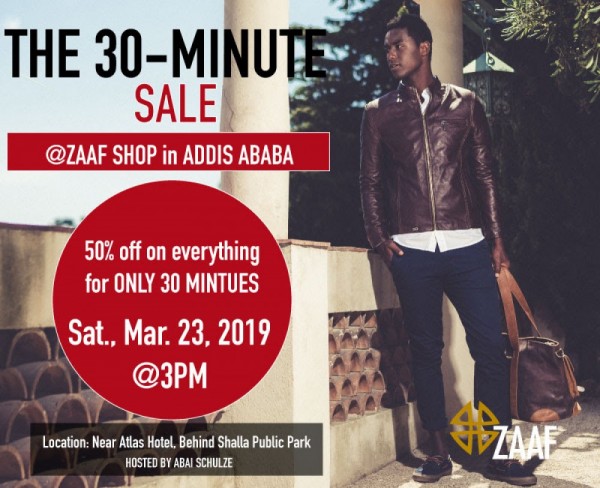 Share this page