Classy Habesha returns to Westbank (Ladbroke Grove) on Saturday 26th of October.

This night is for the mature crowd who love to have a good time in a premier quality atmosphere.

Our DJs will play tunes ranging from Habesha music to the best of Old Skool Classics and Afrobeat, spirited touches of HipHop and RnB.

Last entry 1 am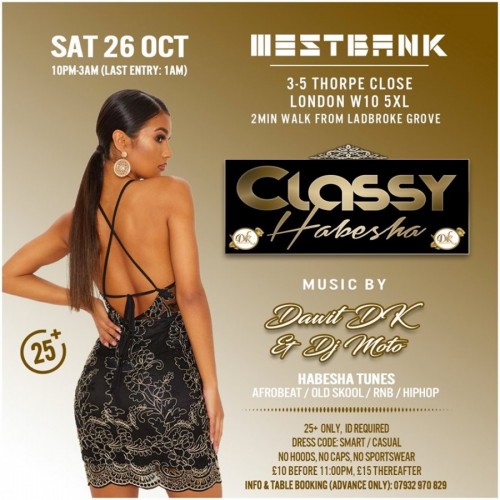 Share this page