Like the work of rural craftsmen, The feedel Band's music is hewn from the rough, then honed and smoothed and polished until it glistens. The result is a wonderful sound that retains the essential freedom and spirit of Ethio-jazz but whose every note and phrase is purposefully, perfectly and lovingly laid down.

EthioJazz all-stars Feedel Band bring their funky mix of genres to Blues Alley for the first time on Monday, October 28. With the largest Ethiopian community outside of Ethiopia itself, it's no wonder DC birthed Feedel Band, a group with ties to the homeland but reverence for imported rhythms and global tones.
"Feedel" means "letter" or "alphabet" in Amharic – a fitting name as the band is developing a musical language all its own, paying its dues to traditional EthioJazz but also rewriting the book on the genre.
The members of Feedel Band boast bang-up résumés, having performed with many illustrious musicians, both individually and as a group. They take their cues from Ethiopian legends such as Walias, Ibex, and Roha Band, but their style of Ethiopian funk, soul, and jazz is straight original.
2 Performance 8pm & 10pm
Seating first comes at the door. Doors open at the earliest of 6 PM & 9:45 PM respectively.


29 October 2019 at 3:00am - 29 October 2019 at 6:00am
Blues Alley, 1073 Wisconsin Ave NW, Washington, District of Columbia 20007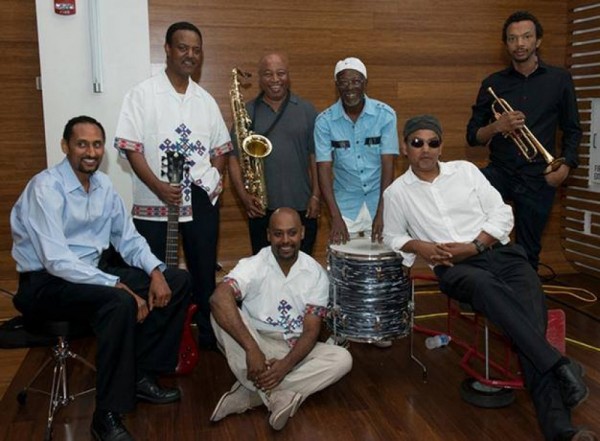 Share this page