MoCADA Museum first Trunk Show of 2015 features TAARIK, an ethical and sustainable fashion brand by local designer Betty Teshome. Join us as we showcase her Ethiopian + Indian collections of artisan-made scarves and launch her new line of Ethiopian leather handbags.
Every garment comes with a story, and proceeds help fund education for girls around the globe. Complimentary refreshments provided.
Taarik is a fashion brand that is committed to creating quality, hand-made products using ancient techniques from around the globe. The name, Taarik, means story in the Amharic language. Taarik's aim is to connect consumers to the story and tradition that produces its garments. Taarik partners with highly-skilled artisan communities from across the world and provides them with a platform for their skills, which are rapidly being replaced by automated machines. Taarik works to preserve these art forms and support the households that depend on them for their livelihoods, in part, by reinvesting a portion of profits back into these communities through local educational initiatives. By purchasing a Taarik garment, you are helping to preserve ancient garment making traditions and also funding the education of a young girl, where each scarf sold sponsors one girl to school covering one uniform, school supplies and school fees for one year.

Betty Teshome, the founder of Taarik, grew up in Addis Ababa, Ethiopia where, from a young age, she was deeply inspired by her country's rich traditional weaving culture. In particular, she was taken with the vibrant designs of the rural south of Ethiopia where her parents grew up. Betty began to design garments in her free time and it quickly became an obsession. In 2014, after years of designing pieces for herself, she launched Taarik to provide a platform for skilled artisans from around the world and support their communities through education.
11 April 2015 at 6:00pm - 11 April 2015 at 9:00pm
MoCADA Museum, 80 Hanson Place, New York, Brooklyn, NY 11217, United States
Price: FREE, RSVP - Donation Welcomed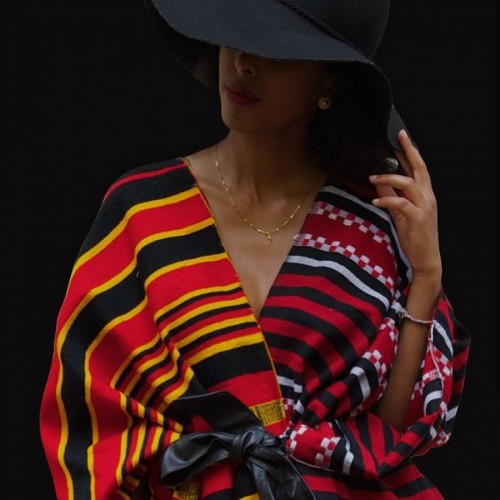 Share this page