Over the past year, members of the Ethiopian and Eritrean communities have worked with Bodleian Libraries staff to
curate a display of some of the precious manuscripts and icons from Ethiopia and Eritrea in the Bodleian's collections.
Ge'ez is one of the world's ancient languages and is still used in the churches of Ethiopia and Eritrea. Members of Ethiopian and Eritrean communities living in the UK have worked together to curate a selection of vibrant and beautiful books produced by this scholarly and devout African culture.
Opening hours:
Monday to Friday 9am-5pm
Saturday 9am-4.30pm
Sunday 11am-5pm
Watch highlights from the opening day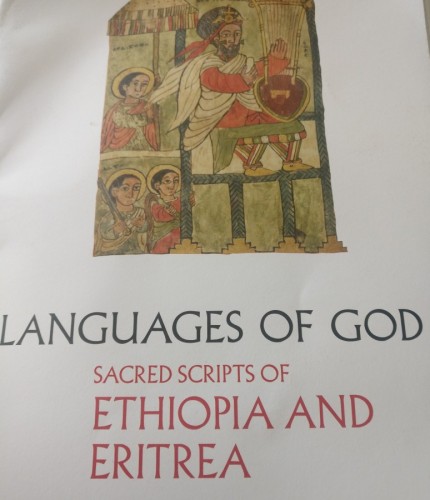 Share this page