The first premium high-quality Ethiopian luxury authentic handmade traditional clothing line by Fryat, is one-of-a-kind limited edition pieces, exclusively working with hand-woven fabrics made by local females in Ethiopia.
Dirmug brands make a persistent bet on long-lasting quality and radical transparency, fashion that is both timeless and edgy. DirMug by Fryat, has an impressive collection of women's wear, this Sunday, December 23rd will be launching the brand for the first time in the USA. There will be a showcase & runway with top models will grace the stage at the newly opened Hashtag Lounge.
Hosted by Comedian Meskerem Bekele music by Ethio Dankira Yebahel Buden. RSVP online.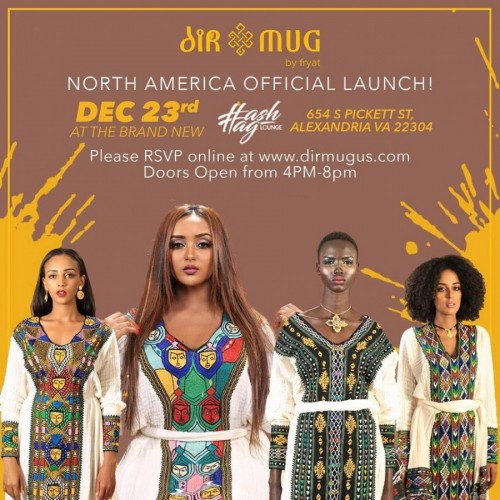 Share this page