The Embassy of Sweden in Addis Ababa, in collaboration with UN Women and Setaweet Movement cordially invites you to the official opening of the exhibition entitled "What She Wore" (Min Lebsa Neber) and panel talk on November 26, 2018 at 4 pm - 9 pm.

The exhibition will feature stories of sexual violence and the outfits that rape survivors were wearing when they were attacked.

The opening will be preceded by a panel discussion addressing victim blaming and sexual violence.

The exhibition is open for public until 26, November - December 1, 2018.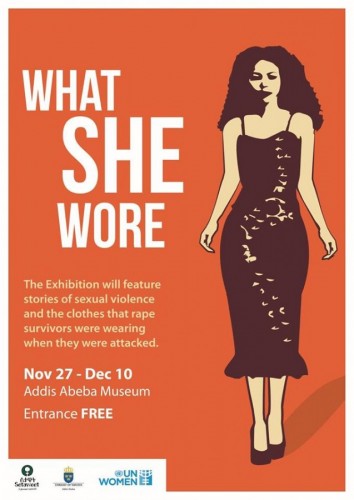 Share this page