Friday, June 21st marks the annual « Fête de la musique » in France. Also known as Music Day, it is a free public festival celebrating music and its arts.

This year we are spotlighting « The Green Manalishi », a unique band playing aerial music on a background of happily saturated guitars, in a style filled by psychedelia and the noblest rock.

The Green Manalishi is a psych folk / dream pop band from Ethiopia formed by Aman Kahsay and Blen Girmay in 2014. The band released their first single in 2017 and their debut EP "Critically Acclaimed" in 2018. The band's music is primarily influenced by 1960's Bob Dylan, Velvet Underground and The Rolling Stones. Other influences include Brian Jonestown Massacre, Slowdive and Black Market Karma.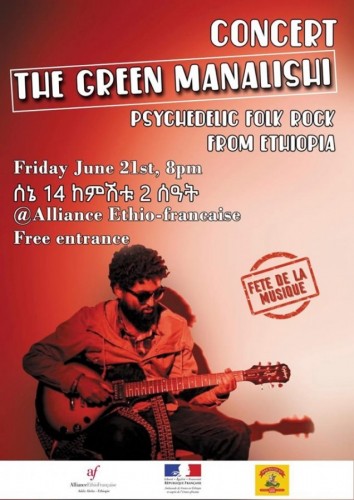 Share this page