#TibebBeAdebabay2019 - NEW UPDATED DATE 10-17 May 2019

Creativity is the act of turning new and imaginative ideas into reality!

Addis Abeba is a creative city, full of ideas, encounters, and beauty. The festival Tibeb be Adebabay (Amharic for art in public space) brings art to public spaces of the city and into the people's daily lives. It is a joint effort between the Goethe-Institut in Addis Abeba together with The Urban Center and various Ethiopian artists from different disciplines, supported by the Delegation of the European Union to Ethiopia.

For the third time, from 10-17 May 2019 (New dates changed from 3-10 May), artists from all kinds of different backgrounds will move around the city, perform in the streets and showcase their works to the public, engaging the passersby of the city in their creative activities.

The festival offers a new perspective on what life in the city can be about. Through art and culture, from spontaneous interventions over participatory performances to Street Art and Fine Art. Ethiopia's creative minds invite everyone to come together for one week to make Addis Abeba bloom in new colours, shapes, scents, scales, and textures

The final program schedule and locations will be announced at the end of April, so keep following!


For more information on Tibeb Be Adebabay visit Goethe-Institut website.
The festival takes place across various venues in Addis Ababa.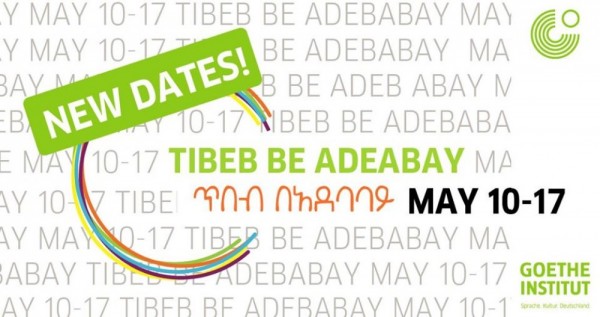 Share this page