Don't miss the first-ever Selam Festival in Bahir Dar, Ethiopia.
Over the years, Selam Festival has grown to become a leading event known for its innovative and quality programs - attracting artists and audiences from Ethiopia as well as from across the world. On January 12th, Bahir Dar is to host its first Selam Festival event, which will take place at Atse Tewodros Stadium.
The line up includes:
Musical genius and master of ''Tizita'' Mahamud Ahmed. Mahamud will be staged with the Greatest musical legends at Selam Festival Bahir Dar. The band includes Abegasu Shiota, Keys - Girum Mezimur, Guitar - Henock Temesegen, Bass - Samson Jufar, Drums - Misale Legesse, Percussion - Yared Tefera and Saxophone - Zerihun Belete.
The Famous Ethio-hip-hop, artist Lij Michael
Meklit Hadero is an Ethiopian- American singer-songwriter. Her music celebrates the American and Ethiopian culture that influenced her musical works. The recent album of Meklit was selected as 100 best albums of the year by the Sunday Times in UK. Save the date with us as Meklit with her band perform on Selam Festival Bahir Dar.
Solomon Demile, Mintiwab Bihonegne and Dagne Wale are a few of Bahir Dar's most talented, fast-rising and respected stars. Amahara Police band will join them on stage for Selam Festival Bahirdar.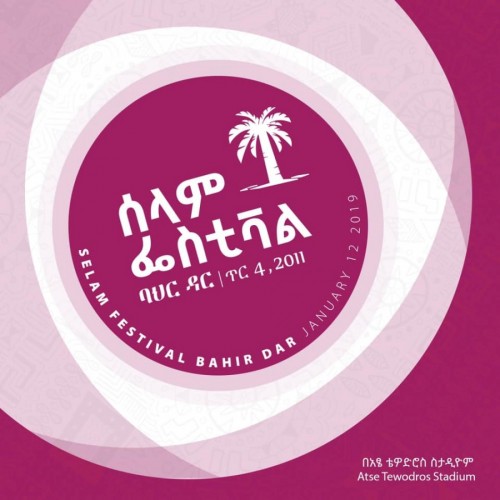 Share this page