Born in Addis Ababa in 1988, Leykun Wondifraw graduated from the Ale School of Fine Art and Design in 2011. His inspiration comes from the relationship between humans and objects: how they depend on each other, and how one can be dominant on the other.

The 'Bold Space' series directly relates to this theme and shows the boldness or dominance of large objects over humans.

Leykun is a full-time studio artist whose work has been shown in several groups and solo exhibitions. Besides his own personal work, he has led many public projects like monumental mosaic works along with his co-workers at Kefita Studio.
14 January 2019 at 6:30pm - 14 January 2019 at 8:00pm
Alliance éthio-française d'Addis-Abeba B.P 1733 Addis-Abeba Addis Ababa, Ethiopia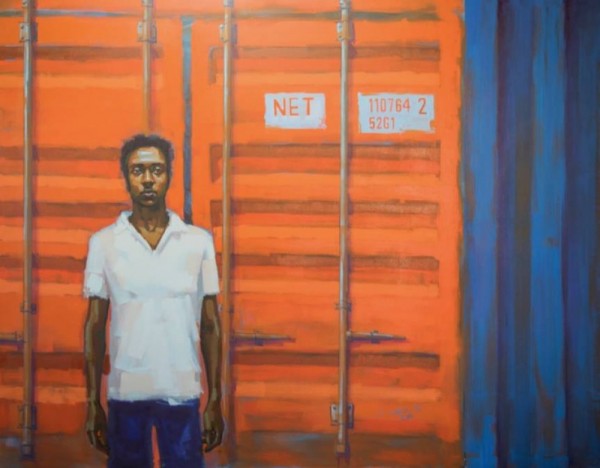 Share this page