Works brought together in African photography survey exhibitions such as Rencontres de Bamako (Bamako), New African Photography III (Nataal, New York), and Africa State of Mind (New Art Exchange, Nottingham) explore a wide range of topics, from issues of place and history to questions of gender and identity.
But do such geographic group shows risk turning individual artists into regional representatives? And how do curators take on the task of identifying the tendencies and artworks that can sum up the artistic practices of a continent?
With RENÉE MUSSAI (Senior Curator and Head of Archive and Research at Autograph ABP), LEBOHANG KGANYE (Photographer), MARIE-ANN YEMSI (Art Consultant and Curator) and RUTH OSSAI (Photographer), moderated by HELEN JENNINGS (Founder and Editorial Director of Nataal).
This event is a part of FORUM, 1-54 Contemporary African Art Fair's Programme of talks, performances and screenings. Entry to the talks is free for all the ticket holders of 1-54 Contemporary African Art Fair.
Further information on how to purchase tickets for the fair click here.
5 October 2018 at 2:30pm - 5 October 2018 at 4:00pm
Screening Room Somerset House London WC2R 0RN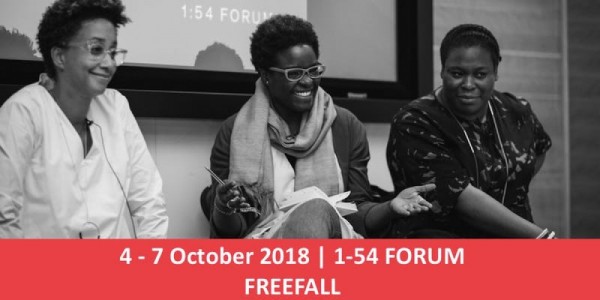 Share this page