The keyboard and accordion virtuoso Hailu Mergia is arguably the greatest of Brian Shimkovitz's A&R discoveries for his label Awesome Tapes From Africa.

He started out playing keys for iconic Ethiopian group Walias Band, whose 1977 recording "Muziqawi Silt" is a defining piece of the country's musical history, before going on to work with legendary Ethio jazz vibraphonist Mulatu Astatke.

His first new material in two decades came out this year on ATFA in the form of new album Lala Belu, with Pitchfork commenting that it "radically updates a style that already sounded like the future".

Opening the show on the night will be Krar Collective, who serve up a colourful feast of mind-blowing Ethiopian grooves and are led by Temesgen Zeleke, a former student of Mulatu's.
12 November 2018 at 7:00pm - 12 November 2018 at 11:00pm
The Jazz Cafe 5 Parkway, Camden, NW1 7PG London, United Kingdom
Price: Standard: £13 | Restaurant: £15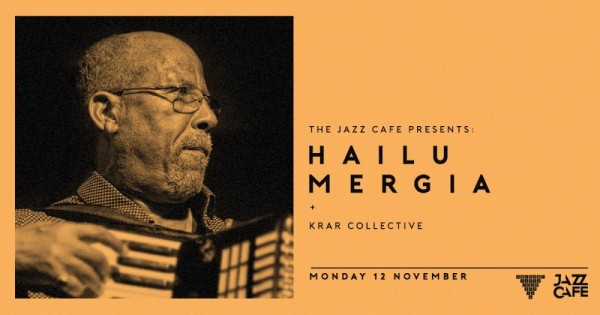 Share this page