the legendary Ethiopian singer and pianist Girma Beyene revisits some his best hits joined by a young French ethio jazz band Akale Wube
The Ethiopiques series of recordings curated by Francis Falceto has become a huge cult success. The discs have shed light on Ethiopia's musical golden age in the 1970s, but also revived the careers of veteran musicians like singer and pianist Girma Bèyènè who was a star back then. He's featured on the 30th album in the series, Mistakes on Purpose, backed by the young French Ethio jazz band Akalé Wubé. Revisiting many of his old hits, they create an unforgettable celebration of Ethiopia's musical soul.
The concert is preceded by the brilliant Revolt of the Soul film which tells the story of Girma, Francis Falceto and Ethiopia's musical golden age.
This event is part of the Songlines Encounters Festival programme.
1 June 2019 at 7:00pm - 1 June 2019 at 10:00pm
pin Kings Place 90 York Way, N1 9AG London, United Kingdom
Price: £30 + BF Limited availability.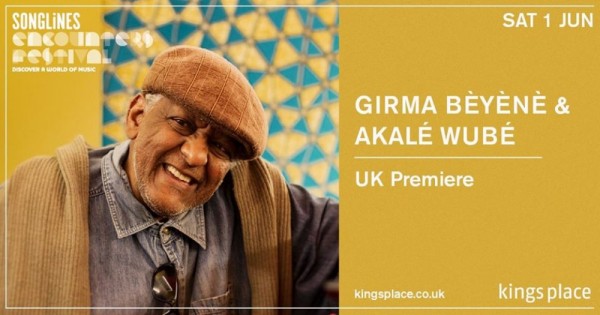 Share this page