Festival Eritrea UK 2019 Sport, providing football tournaments with over 30 teams, players and their families take part in our football tournaments, plus Music, Fashion Show, Cultural & Arts Exhibitions, Bazaar, Seminar by High Delegation of the Government of Eritrea, Women Forum by NUEW President, Shingerwa-Academy, Professional Forum, Horn of Africa Forum, Sport, Children, Youth & Innovation as well as other entertainment programs.
"SOIRA" Award for exemplary members of the communities.
The 2 days Festival will be held from 20 to 21 July 2019 in London at Harrow Leisure Centre.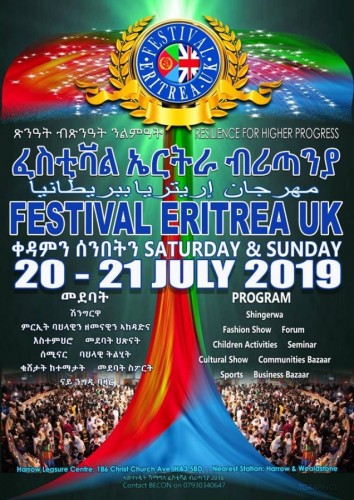 Share this page