Last January I flew over to Ethiopia for a documentary. While researching I stumbled upon a young skateboarding community - ethiopiaskate.org who dedicated themselves to teach the kids of Ethiopia how to skate.

Soon I found myself collecting skateboards and streetwear, to bring with me to Addis Abeba where I met with the This is a teaser to my upcoming photographic exhibition.youngest of this steadily growing community. After only two days of accompanying those kids I quickly reckoned that this would be the start of a long lasting project.

In Berlin will present my exhibition under the name, ''Ethopiaskate". The works displayed are photographs documenting my time with Ethiopia Skate.
In order to support the project visitors have the opportunity to purchase limited edition fine art prints in different formats. All profits will be made to buy and send gear to my new friends in Ethiopia, to help them expand their scene, and to get as many kids as possible off the streets and onto skateboards.

Teaser of up and coming photographic exhibition.

Opening Hours
Monday-Friday - 09:00am-18:00pm.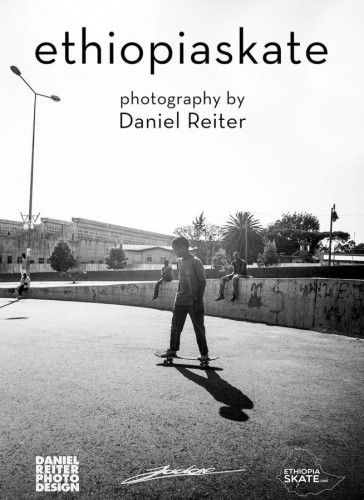 Share this page