AWiB Presents Photography: A social transformation tool
In September 2019, we are choosing to analyze Photography and the photographer. Digging deeper to understand the subject matter and the role Photography is currently playing as a social transformation tool in everyday life in Ethiopia.
Depending on whom you are asking, there are images that immediately come to mind if someone mentions them. For instance, the image of Ethiopian runners will ignite a sense of pride, while the several pictures put out there over the years by the Ethiopian Tourism Agency tells us the diverse culture and tradition not to mention looks within one country. On the other hand, a sense of pain and at times depending on why it has been used rage is felt whenever a picture of the devastating 1981 famine in Ethiopia resurfaces.
The concept of using photography as an agent for social change isn't a new one, but these social enterprises go beyond that by making photography an active tool rather than a catalyst or a prompt. However, they don't diminish photography's power to provoke action simply through an image. For all its possible pitfalls, photography has a rich history of people who have successfully, and respectfully, used the medium to support movements for social change, bring underrepresented issues to the forefront, and contribute to the lives of the people in the images.1
André Zandoná2 with an objective to understand how photography can be useful as a means to understand one's internal experience as well as external relationship with the world, embarked on his master's thesis and was able to present current and potential users of the camera as an instrument in interpreting the world according to one's subjectivity. He further was able to show in his research real application of photography as it is used by local communities to empower specific communities of colour the use of photography as a clinical tool in social work being a potentially relevant and culturally lucrative opportunity in community advocacy and empowerment work. He further went to show by focusing on how one's disposition and willingness to observe, examine and express a subjective interpretation of the world through the photographic lens acts as a means to elucidate that which is clinically relevant and conducive to create social change at different levels.
Image is very powerful and tells different stories in one go. Many say Humans are visual and we easily relate to visual cues, seeing the different emotions images trigger this is something we all can agree on. So how do our photographers use their profession to capture and event, a place, a person, community, way of life, subject matter, environment, context and so on to connect us to what is happening. How are they choosing to frame it to tell a story to push for social changes or to advocate for a cause.
RSVP: at reservation@awib.org.et or text your full name at 0947-350259
Members only: If you want to display/sell your products/services, please reserve a table at reservation@awib.org.org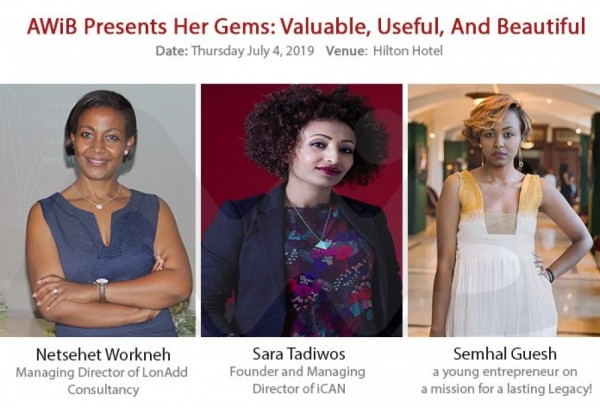 Share this page