Special fundraising event celebrating Ethiopian Blind Women.
Special Guests include Yetnebersh Nigussie lawyer and disability rights activist, Sissay Lemn poet, author and presenter and Project Manager at iCog and tech leader.
The evening includes yoga, surprise auction. inspiring videos and more.
For tickets call Aster 0911511976 or meet at the Hilton pastry cafe today between 4-6 pm.
12 March 2019 at 6:00pm - 12 March 2019 at 9:00pm
Union by Lucy Restaurant, Addis Ababa, Ethiopia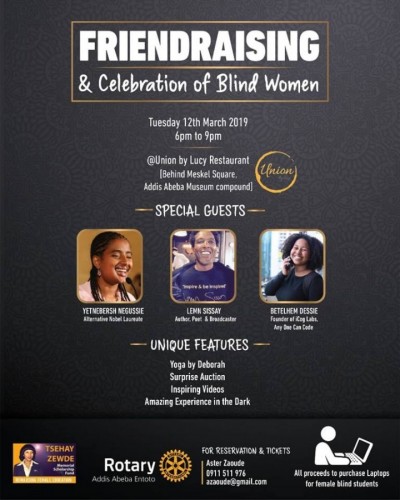 Share this page