The 9th Annual Ethiopian Sports and Culture Festival takes place on Saturday, July 13 and Sunday, July 14, 2019. Up to 10 football teams will be taking part.
Activities include a day of sports, children games and activities, cultural activities, which will include market stalls and entertainment plus traditional food will be available on the day.
ESCF in UK is a non-profit organization dedicated to promoting the rich Ethiopian culture and heritage while building a positive environment within Ethiopian communities in the United Kingdom. Its mission is Bringing Ethiopians Together to network, support the business community, empower the young by primarily using soccer tournaments, other sports activities and cultural events as vehicles. ESCF UK, by virtue of its status, is non-political, non-religious and non-ethnic.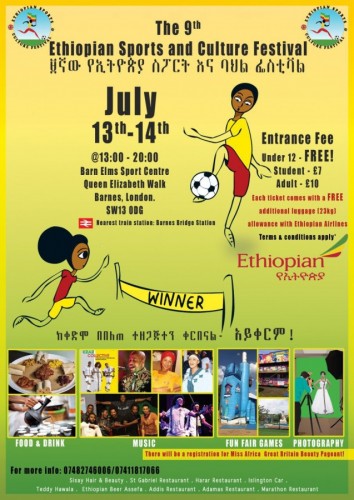 Share this page