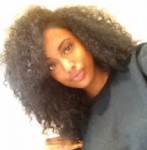 Magdalene Abraha
Magdalene is a bright young student of politics, philosophy and economics at the University of Manchester, UK. She is originally from Ethiopia though born in the UK.
Magdalene is also a founder and president of Fempowerement, a society in Manchester that aims to educate and empower black minority ethnic females in life through outlets such as journalism.
Simly-put she loves to write and educate others, She is writer for many publications including: independent newspaper, Heliophon, the Guestlist, UrbanKingdom and ADTV.
Manchester, UK