Woman to Woman Ethiopia
Woman to Woman Ethiopia May event will feature Aden Eyob from Mind Medication. She will be conducting an interactive workshop on her C.A.L.M Mindset System, designed to unlock the inner divine gifts and bring them to fruition. You can find more about her amazing work on her website and connect with her on all her socials @mindsetmedication.
This is an intimate, women-only event intended to foster conversations and learning about a variety of topics that are tailored to the needs of Habesha women in the diaspora.
Please RSVP via email to womantowomanethiopia@gmail.com or Instagram to book your place as space is very limited.
Started by Helen founder of Ethiopian Foodie and Seble.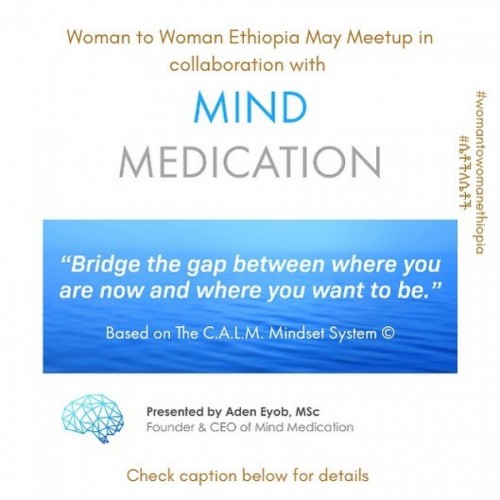 Share this page