This Sunday join Habesha Networks for their upcoming event, The State of the Diaspora at Harvard University.
The panel includes incredible habesha public service leaders including;
Rediate Tekeste - Founder of Ethiopian Diaspora Fellowship
Melate Bekele - Chair at Habesha Networks
Join the discussion on identity discovery and the role of the diaspora community. You can also join the conversation by tweeting questions and topics via the trending hashtag #sotdharvard.
31 March 2019 at 3:00pm - 31 March 2019 at 6:00pm
Gutman Library. Rm 303, 6 Appian Way, Cambridge, MA 02138, USA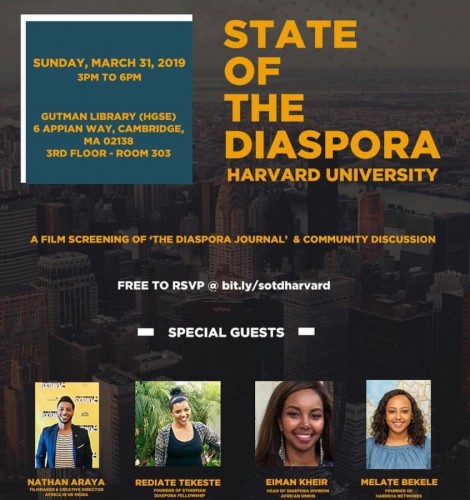 Share this page