Nigerian author Chimamanda Ngozi Adichie 3rd novell, Americanah, is up for BAILEYS Women's Prize for Fiction award. Launched in 1996, the Prize is awarded annually and celebrates excellence, originality and accessibility in women's writing from throughout the world. The winner receives a cheque for £30,000 and a limited edition bronze known as a 'Bessie', created by the artist Grizel Niven. Both are anonymously endowed.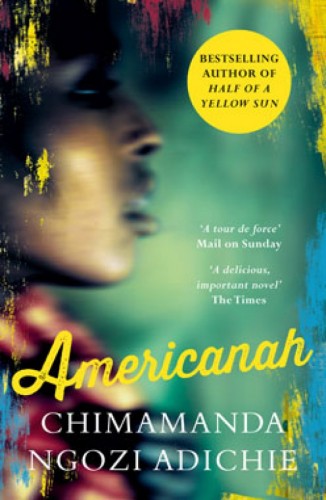 Adichie's first novel in seven years was widely praised by critics and won the US National Book Critics Circle Award. It was shortlisted for this year's Bailey's Women's Prize for Fiction. Americanah, tells the story of Ifemula and Obinze, who fall in love as teenagers in a Nigeria under military dictatorship. Self-assured Ifemula travels to the US, where she completes her postgraduate studies and achieves renown as the author of a blog about race and identity. Obinze, meanwhile, embarks on a dangerous, undocumented life in London. Thirteen years later Ifemula returns to a newly democratic Nigeria, where Obinze is now a wealthy man. Finding their country – and each other – much changed, they must strive to regain their former intimacy. An old-fashioned love story exploring modern attitudes to race, immigration and identity.
The difficult challenge of selecting a 2014 Baileys Women's Prize for Fiction winner will be left to five judges: Helen Fraser, Mary Beard, Denise Mina, Caitlin Moran and Sophie Raworth! Previous winners include Chimamanda Ngozi Adichie for Half of a Yellow Sun (2007) and Zadie Smith for On Beauty (2006),
The winner will be annouched at the sold out award ceremony which is due to take place at The Clore Ballroom, Royal Festival Hall, Southbank Centre, London, on 4 June 2014.
Share this page