Bake and Brew's monthly evening of LIVE music takes place on the last Friday of the month.
Featuring house band playing an amazing selection, with some special features from some interesting new additions.
Location:
Gedey Gebrehiwet Building, Sarbet, Addis Ababa
Next door to Kings Hotel, opposite IEC Church and down the road from Adams Pavilion.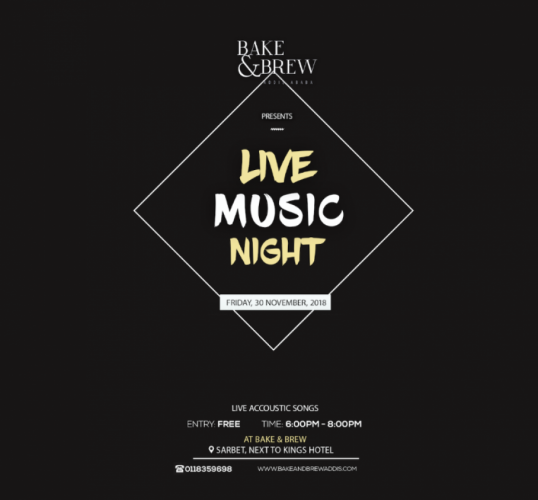 Share this page